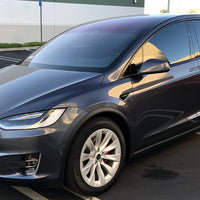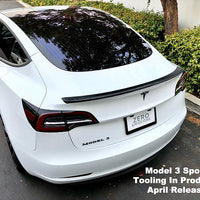 XPEL Prime Plus Ceramic Window Tint - Model S
List price:
$1,199.00
Sale

• Save
Description
PRICING:  
This price includes 7 windows on your TESLA.  The three side windows on each side and the large rear hatch back window in 1 full piece. We have optional pricing for the sunroof and windshield.
Once we received your order we will contact you to set up your installation date.  We will need your 1 to 4 hours depending on how many of the 9 windows you have tinted.
Our Window Tint Film:    Ceramic Xpel Prime or Prime Plus 
When you bring in your car we will help you select the darkness of your vehicle and we will explain all of the areas we can install on your Tesla.  Tint darkness runs from 95% blocked light or Limo tint, to nearly invisible detection on side windows or windshield.
Benefits include:   Great heat reduction, light reduction, UV reduction, and glare reduction.
Tint Coverage - Shade of the darkness can vary as desired for your windows.
Option 1: 4 door windows, 2 small back seat windows, & large rear window (1 Piece)
Option 2: All of Option 1 plus front windshield
Option 3: All of Option 1 plus Sunroof glass over driver and passenger
Installation
Our installation videos provide the necessary information to correctly install our products. Therefore, we strongly recommend that you watch the installation video/s both before ordering and before installing our products.
INTERNATIONAL ORDERS
We ship worldwide, and International Customers are responsible for all import fees, duties, VAT, GST, TAX, handling fees, and all other import costs in their respective country.  The shipping fees RPM collects only cover shipping & handling.