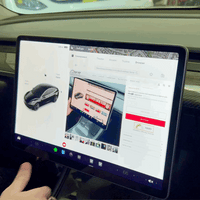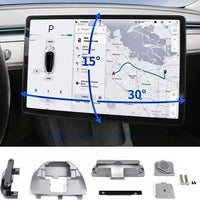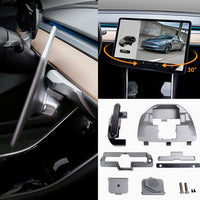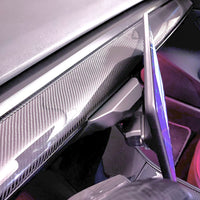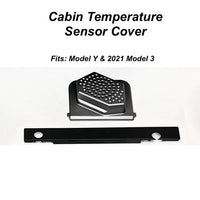 Model 3 & Y Dual Axis Swiveling Display Mount Kit - Version 2
List price:
$198.75
Sale

• Save
Installation difficulty: Hard 3/5
Description
Version 2 -  Dual Axis Swiveling Screen Mount Kit left hand drive ONLY.
Our newest version for 2022 is called Version 2.0 because it swivels left and right and it also tilts up and down.  It fits all Model 3's and All Model Y's with left hand drive.  Everything is included for either Model 3 or Y. 
Click on the last photo to see a demo video.
The new plastic arm assembly completely covers the bracket arm and everything is included for Model Y & Model 3's from 2017 to present.

This mount swivels 30 Degrees and does not touch the dashboard at all.  The mount is made of powder coated black solid cast aluminum.  You also choose to keep it flat or tilted towards the driver for or the passenger and you can swivel it at anytime!
This mount slightly lowers your Model 3 or Model Y's display by 1 inch and it allows the display to be turned up to 30 Degrees. Click this LINK to learn more about the display shade. 
DEMO:
INSTALLATION:
Compatibility
FITS LEFT HAND DRIVING MODEL 3'S ONLY. Does not fit with our Wireless High Speed Charging Dock Arm.
Installation
Installation Video
If you can remove 6 bolts and remove on connector clip from the back of your display you can install this. Watch our demo video, and then the full installation videos before ordering. You and your passengers will love this product.

Our Demo and Installation video explains how you can install it in 30 minutes. Watch video #2 first to learn how this is improved, and then watch video #1 to learn the whole disassembly process. Video 1 then shows the installation of this Gen. 2 version.
Our installation videos provide the necessary information to correctly install our products. Therefore, we strongly recommend that you watch the installation video/s both before ordering and before installing our products.
INTERNATIONAL ORDERS
We ship worldwide, and International Customers are responsible for all import fees, duties, VAT, GST, TAX, handling fees, and all other import costs in their respective country.  The shipping fees RPM collects only cover shipping & handling.