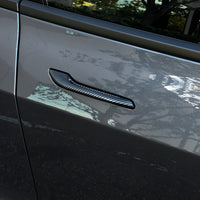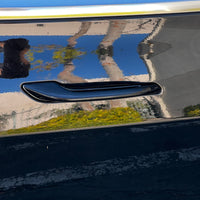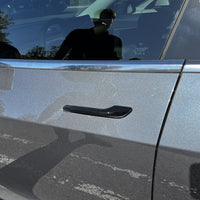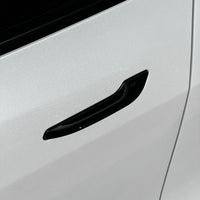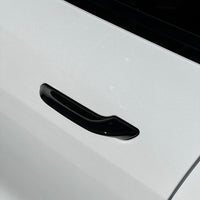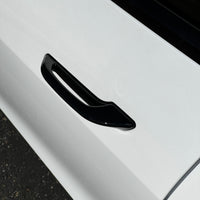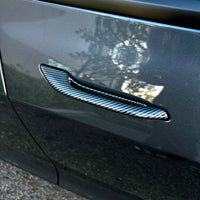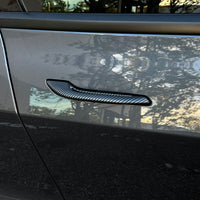 Model 3 & Y Anti-Freeze Door Handle Extensions (Set of 4 Colors)
List price:
$61.25
Sale

• Save
Installation difficulty: Moderate 2/5
Description
NEW Model 3 & Y Door Handle Extensions for Easy Entrance and Cold Weather TESLA owners.
These handles extend your door handles so you do not have to press in the end of your door handles.  Just grab on the extension like a normal door handle!  Great for winter in cold climates when door handles can freeze and not open.  Also, they are great if you have passengers that do not know how to open the Model 3 and Y doors.
Made of solid strong ABS plastic and painted in glossy black or satin black paint.
Remove after winter and reinstall next winter.
Please watch our demo & installation video to learn more. 

DEMO & INSTALLATION:
Installation
Remove after winter and reinstall next winter.
Our installation videos provide the necessary information to correctly install our products. Therefore, we strongly recommend that you watch the installation video/s both before ordering and before installing our products.
INTERNATIONAL ORDERS
We ship worldwide, and International Customers are responsible for all import fees, duties, VAT, GST, TAX, handling fees, and all other import costs in their respective country.  The shipping fees RPM collects only cover shipping & handling.