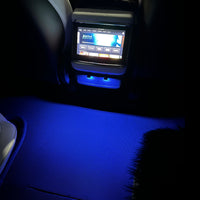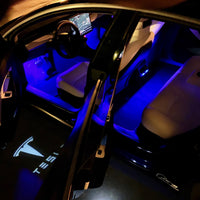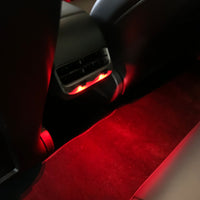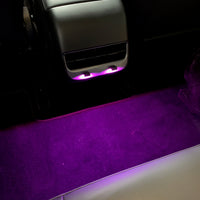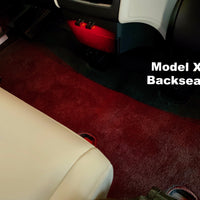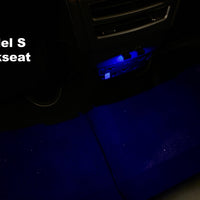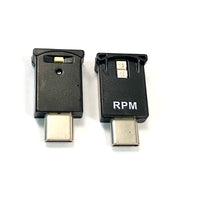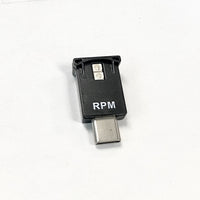 Model S3XY RGB Backseat LED USB-C Lighting Kit - Choice of 8 Colors
List price:
$18.75
Sale

• Save
Installation difficulty: Easy 1/5
Description
NOTE: If your Model 3 or Y or S or X was built before or in July 2020 double check the USB port in your back seat vent. Look for Type A or Type C. Type A USB's should order this version. LINK
This upgraded Gen. 2 version allows the USB LED lights to turn on and off manually by rapidly clicking the button 3 times.  After the recent Sentry Mode update many customers have complained about the lights staying on at night because the USB ports are powered up even after you exit the car. The USB ports do turn off after a few hours so we recommend you just leave them plugged in. Power usage is almost zero.
These lights are the perfect solution to increasing your ambient lighting in the back seat and can project either a dim or bright light.  They shine in a traditional white light or you may choose from 8 different colors.  They match perfectly in your Tesla if you already have our front seat Ambient Light Colored Upgrade Kit in red, blue or purple.
The USB LED light has a light sensor on top so they turn on when it is dark. They shine downward to light up the footwell area of your back seat.
They do require a USB-C port to plug into in the Model Y. There are 2 in your backseat center console and 1 in the front under the cell phone holding tray.
Please watch our installation video to see if you want 1, 2 or 3 of the USB LED lights.
Newest Model S have 2 open USB-C ports in the back seat 
Newest Model X's have 4 open USB-C ports in the back seat, 2 in row 2 and 2 in row 3.
DEMO & INSTALLATION:
Compatibility
Fits all Model Y's & Model 3's with USB-C backseat ports only
Installation
Our installation videos provide the necessary information to correctly install our products. Therefore, we strongly recommend that you watch the installation video/s both before ordering and before installing our products.
INTERNATIONAL ORDERS
We ship worldwide, and International Customers are responsible for all import fees, duties, VAT, GST, TAX, handling fees, and all other import costs in their respective country.  The shipping fees RPM collects only cover shipping & handling.